New Korn And Tantric (Who Knew They Are Still Together?)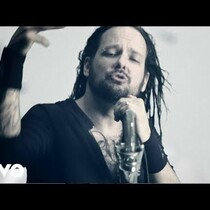 Posted September 9th, 2013 @ 3:45pm
Korn is putting out a new record. By now, we all know this. We also know that "Never, Never" is the first single. And now, we know there is a video too. Here it is…



What I didn't know is that Tantric is still together as well. Well, together in some form or fashion. I learned that this morning and that they have a new song with Shooter Jennings and 2B from the Villbillies.

I give you, "Mosquita"…



Not sure what to think about that one. I've never been much of a Tantric guy, but I love Shooter Jennings and 2B's work in the Villbillies. Maybe it will grow on me.

What do you think? Drop me an email and let me know.
More from The Fox Rocks Louisville