Deep Fried Cheese-Stuffed Doritos? Yes Please!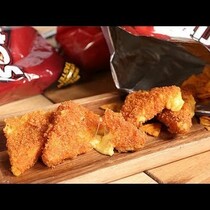 Posted February 26th, 2014 @ 9:16am
If these deep fried cheese-stuffed Doritos existed 10 years ago, Harold & Kumar would've skipped White Castle and went straight to a convenient store. You can see more including a recipe for you to make them at home here...
http://www.foodbeast.com/2014/02/25/heres-how-to-make-cheese-stuffed-doritos/
More from The Fox Rocks Louisville