System Of A Down's Serj Tankian: Screw Vocals - I'm Tired Of It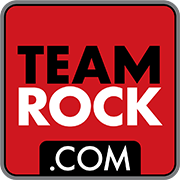 System Of A Down frontman Serj Tankian says he's currently not interested in writing vocal parts.
Tankian has worked on several projects away from the band in recent years, including writing the scores for the films The Last Inhabitant, 1915 and Furious. And in a new interview, he admits he's now more interested in penning instrumental pieces.
He tells Expert magazine (via The PRP): "Screw vocals. I'm tired of it. During a conversation with a friend yesterday I came up with an idea: before we started making music, I was mainly known as a poet and vocalist.
"I wrote poetry every day. It was what I did constantly, what made me release two poetry books. In fact, I came to music from words.
"I wrote so many lyrics that it stopped to be interesting. Not because there is nothing I want to talk or sing about. Sure there are topics I don't want to write lyrics to, but at least I can pull out some new emotions out of it.
"Poetry is always something that opens yourself up and supports self-determination. I just did it for too long. Now I am more interested in writing instrumental pieces of music."
Photo Credit: Getty